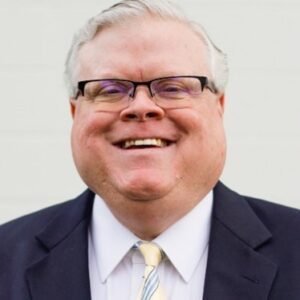 Stephen "Steve" Karges is the founder and president of Children's Ministries International, Inc.
Children's Ministries International, Inc. is a non-denominational Christian ministry, which Karges founded in 1980. "CMI" is based in San Diego, California.
Known as a "preacher's kid," Steve's father ministered to ten congregations over 39 years and planted two churches. Steve is the fourth and youngest child in his family.
Steve was born in Tulsa, Oklahoma, in 1958. The Karges family moved to southern California the following year, where Steve and his three older siblings were raised.
On June 4, 1967, Steve placed his faith in Christ and received Jesus as his Savior and Lord and was baptized. He was nine years old at the time.
Steve was 15-years-old when his father asked him to lead "Junior Church" for children in their congregation. For the next three years, Karges served as a volunteer and conducted worship services on Sunday mornings for boys and girls (ages 5-12). During this time, God planted the seed in his heart for vocational children's ministry. From his own childhood experience, Steve learned that kids could understand and respond to the gospel and follow Jesus for the rest of their lives.
While attending college, Steve served for nearly three years as a part-time youth director at two small San Diego County churches at the same time. As a result, Karges gained valuable ministry experience that would prove helpful in the years ahead.
During his third and final year with the churches, Steve was also a West Coast Associate Director for Christ in Youth, a ministry to teens based in Tulsa, Oklahoma. During his brief stint at "CIY," Karges believed he should narrow his ministry focus and concentrate specifically on children's ministry. Yet through it all, Steve's faith in God kept growing as he trusted the Lord to meet every need. As a missionary who was required to raise funds for ministry expenses and salary, Karges turned to God and His Word for help; ever since, THE LORD HAS FAITHFULLY PROVIDED for every ministry and family need.
Karges graduated from Palomar College in San Marcos, California, in 1979. He was ordained into Christian ministry the following year through the non-denominational Christian Church.
On May 16, 1980, at age 22, Karges founded and incorporated Children's Ministries International, Inc. as an evangelistic ministry for boys and girls. "CMI" is a 501 (c)(3) non-profit organization.
The mission of Children's Ministries International, Inc. is to glorify God by Biblically equipping believers within Christ's Church to evangelize and disciple boys and girls.
Steve met his future bride, Janette Pullin, in 1981. After Steve shared the gospel with Janette, she received Jesus Christ as her Savior and Lord and was baptized. She was 22-years-old.
A Colorado native born in 1958, "Jannie" is the third and youngest child in her family. She was raised and attended high school in the small town of Walsenburg, Colorado, along with her two older siblings.
Steve and Janette were married on June 25, 1983, at Pomerado Christian Church in Poway, California.
That same year, Janette became Vice President of Children's Ministries International, Inc., where she serves behind the scenes. Janette attended Colorado State University and worked in the financial services industry for several years. She also worked on the children's ministry staff at two churches over 17 years (1994-2012).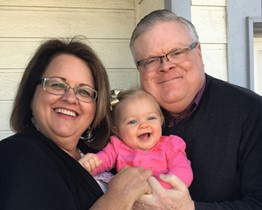 Steve and Janette have two grown children and two grandchildren.
Janette teaches four-year-old children in Sunday School at their home church.
As life-long learners, Steve and Janette continue to study the depths of God's Word and the Doctrines of Grace under the Bible teaching of R.C. Sproul, John MacArthur, and Alistair Begg.
Since 1980, Steve Karges has ministered with Children's Ministries International, Inc. to boys and girls, parents, and children's ministry leaders worldwide. Some of the ministry highlights over the years include:
Proclaiming the gospel by preaching and teaching the Word of God
Defending the Truth and Authority of Scripture in global children's ministry
Equipping children's ministry leaders for service in their local congregation through the Children's Ministry Seminar podcast.
Ministering on five of the world's continents
TheTruthTest.org, which is an online resource for children's ministry leaders that help them assess the readiness of volunteers in the church to teach God's Word to kids
Global414Day.com, which is another online ministry resource. Global 4/14 Day is a worldwide day of prayer for children, churches, and children's ministry leaders, held annually on April 14 (4/14)
HeroicDads.com, which is an online ministry for Christian fathers
Weekend Kids' Retreats
Growing Up with Steve and Kids Korner radio broadcasts
Children's Crusades
Youth Sports Outreach
In 2022, Steve and Janette will celebrate Children's Ministries International's 42nd year of ministry. Visit cmikids.com for more information.